Premier League Relegation Preview
---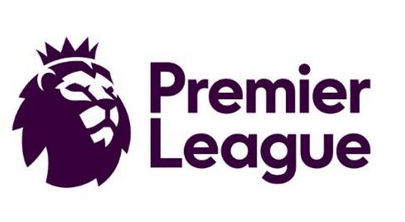 While the big teams in the Premier League draw focus on the top of the table, those who are down at the bottom often have their own fascinating battle to stay in the league. There is a lot at stake down at the bottom, millions of pounds between 17th and 18th position, and this season looks set to be a thriller.
The Relegation Contenders
Three teams enter the Premier League, a place where many people start when they are working out who will be relegated. Of the three, it seems as though Leeds will fare pretty well, few fancy them for relegation and the bookmakers have priced them up accordingly. Eight teams, so 40% of the league, are priced up shorter than Leeds to be relegated, who are 4/1 to go down with 888Sport.
The other two teams to be promoted, Fulham and West Brom, both have recent Premier League experience, however they are the two favourites to be relegated. Both have struggled with the step up before, will that be the case again?
Aston Villa managed to escape at the last moment last season, can they go better this time around? That seems unlikely, they will be in the battle once more. Crystal Palace and Newcastle are two other teams to watch out for, they both remained safe due to early points last season, and haven't really put together much in terms of improving this summer.
There are big concerns over Newcastle, who appear to be heading in the wrong direction. They struggled for goals last season, and will seemingly do the same again, lacking both the quality and depth in attack to succeed.
Both Burnley and Sheffield United overachieved last season, can they do that again? The chances are they won't but both should have enough to stay ahead of the pack and ultimately not find themselves dragged into the relegation battle.
Who Goes Down?
Every team mentioned above could be involved, but there are three teams standing out at the moment as relegation candidates for us.
The first two are two of the new teams, Fulham and West Brom. These two teams have failed to do much this summer, both have struggled in the past and although they have Premier League experience and know what to expect, they both look set to struggle.
Alongside those two, Newcastle are a team in trouble both on and off the field at the moment, and could find themselves staring down the barrel of a gun as the new season progresses.
Fulham, West Brom and Newcastle are our picks for relegation, with good value available on Newcastle to be relegated.
Premier League Relegation Bets
Newcastle to be relegated @ 9/4 with Bet365
You might also be interested in:
BETTING OFFER
| Site | | Offer | Min First Deposit (£) | First Deposit To Get Max Bonus (£) | Max Free Bet/Bonus (£) | Bonus To Deposit Value % | |
| --- | --- | --- | --- | --- | --- | --- | --- |