EFL League One Final Day - Betting Tips
---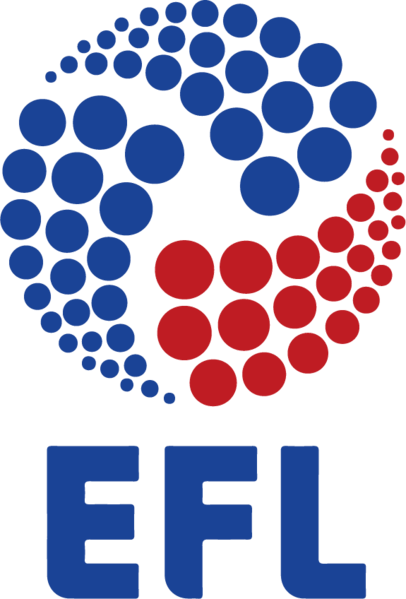 The Battle for Promotion and Fight for Survival
The final day of action in League One gives us three storylines to follow throughout the day. Both Wigan and Blackburn are guaranteed promotion, but both are still capable of winning the league and going up as champions. In the playoffs, Charlton have the upper hand over Plymouth when it comes to the final spot, but that still needs confirming on the final day. At the bottom just one point separates Oldham and Rochdale, one will stay up and one will go down.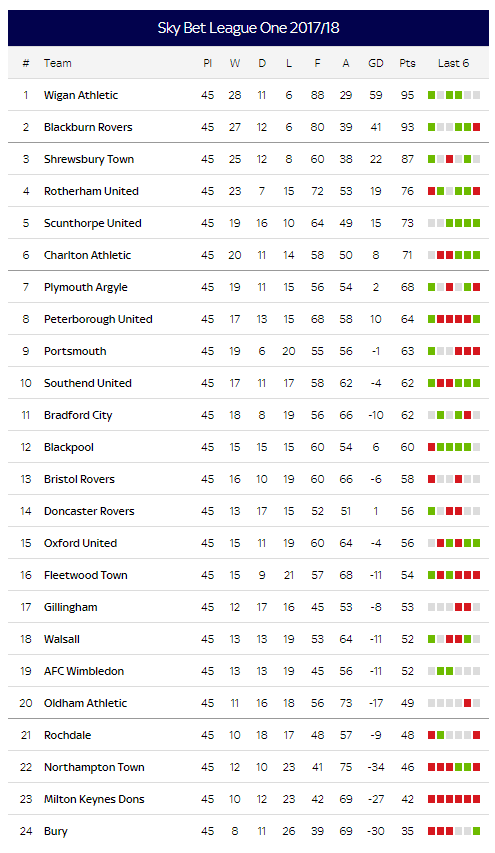 Doncaster vs Wigan
Wigan are in control at the top of the league and thanks to their superior goal difference, just a point is almost certain to make them champions. They travel to Doncaster and the good news for Wigan is that their hosts have nothing to play for. That means Doncaster may rest a few players, or give some youngsters a chance, leaving Wigan to win this game and be promoted as champions. Verdict: Away win.
Blackburn vs Oxford
Blackburn will be hoping Wigan slip up away at Doncaster, and if they do then they have the chance to go up as champions. Blackburn are also in the situation where they are taking on a team with nothing to play for in Oxford, so a win for the home team looks to be highly likely here. This should be a comfortable win for Blackburn, but it is likely to mean very little to them. Verdict: Home win.
Rochdale vs Charlton
This is the one game that means something to both teams taking to the field. Rochdale are fighting relegation and must better the result that Oldham get to stay up, while Charlton are almost certain of a playoff spot, but a point would confirm that. With three wins to pull themselves into the playoffs recently, Charlton are in great form and they can get three points here to confirm their place, which would also send Rochdale down. Verdict: Away win.
Gillingham vs Plymouth
For Plymouth to make the playoffs they must win, Charlton must lose and the goal difference turnaround needs to be six goals or more. That is a very tough task, but Plymouth will not give up on Saturday, and they will win this game comfortably. Gillingham have had a poor season, and have nothing to play for so the away team are likely to take this easily. Verdict: Away win.
Northampton vs Oldham
Oldham are currently on the outside of the relegation zone looking over their shoulders, and would love to pick something up from this game to ensure their safety. With just a one point cushion over Rochdale, only a win for Oldham will guarantee safety, but Rochdale have a very tough game against Charlton, something that will give Latics fans hope. Oldham have drawn four out of their last five games and that looks like a trend that will continue here, but with Rochdale looking likely to lose against Charlton, that point would be enough to keep Oldham in League One. Verdict: Draw.
---
Remember to always bet with the bookies who offer the best value football odds. As an example, a £5 winning accumulator bet on the five predictions above would pay £322 with betsafe, and only £299.88 with Paddy Power. Go do the math!
BETTING OFFER
| Site | | Offer | Min First Deposit (£) | First Deposit To Get Max Bonus (£) | Max Free Bet/Bonus (£) | Bonus To Deposit Value % | |
| --- | --- | --- | --- | --- | --- | --- | --- |