Borussia Dortmund vs Bayern Munich Preview
---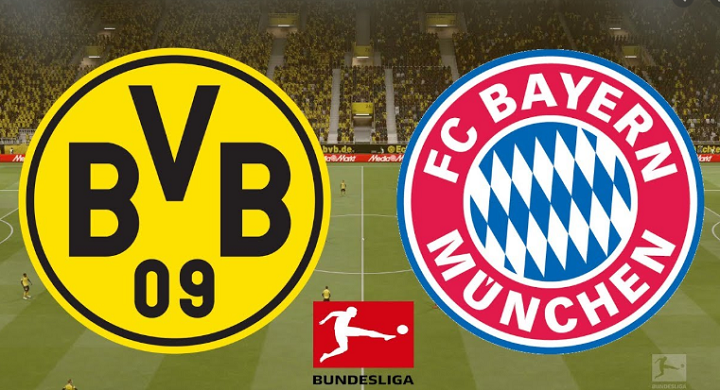 The biggest fixture in German football, Der Klassiker, takes place on Tuesday evening and this time around the match takes on even greater significance, as the eyes of football starved fans from across the globe tune in.
Borussia Dortmund host Bayern Munich with four points separating them in the league standings. A win for Dortmund and the gap is down to just one point with six games to go, a win for Munich and that gap grows to seven points, and almost certainly puts one hand on the title for them. This is a real six-pointer, and there will be plenty of attention on the game as this is still the only major league anywhere in the world to be playing football.
Borussia Dortmund Recent Form
Dortmund have come back with two wins from two games since the break to take their winning streak to six matches. They looked slick in their first game back against Schalke, and while they were not as good against Wolfsburg, three points and another clean sheet went their way.
They looked economical, in control and still have players to come back into their starting line up that will make them even better. This is a real opportunity to put the pressure on Bayern in the final part of the Bundesliga season, but can they take it?
Bayern Munich Recent Form
Anything Dortmund can do, so can Bayern. They too have come back with two wins, and also have a six game winning streak in league competition. A straight forward 2-0 victory over Union Berlin came in their first game back after the break, while we saw their attacking prowess in full flow at the weekend when Bayern put five past Frankfurt.
There are few clubs around Europe that have been there and done it domestically as often as Bayern, winning is in their DNA. This is a strong challenge they are facing this time around, but should they pick up a win here then this team will be seven points clear with six game to play, surely too much for anyone to fight back from?
Borussia Dortmund vs Bayern Munich Prediction & Betting Tip
This really should be a classic, with a huge amount at stake. The only thing missing from the game will be the atmosphere, which would certainly have aided Dortmund, and been fantastic for a game of this magnitude.
Both teams have done well since the break, but Dortmund have shown two sides to their play which have been impressive. We've seen them outplay a team through skill and genuine ability, and we've also seen them dig deep and grind out a win in a far from perfect style.
Bayern are favourites, but this game is a lot closer than the betting suggests and for that reason, the value in the tie is with Dortmund.
The home side can stand up to the reigning champions here, and with goals in their line-up, we are backing them to cause an upset and set the Bundesliga title race on fire.
Borussia Dortmund vs Bayern Munich – Borussia Dortmund to win @ 13/5 with Bet365
---
You might also be interested in:

BETTING OFFER
| Site | | Offer | Min First Deposit (£) | First Deposit To Get Max Bonus (£) | Max Free Bet/Bonus (£) | Bonus To Deposit Value % | |
| --- | --- | --- | --- | --- | --- | --- | --- |