Which Betting Sites Offer Cash Out?
First introduced by betfair back in 2012, cash out has since become an essential part of the betting landscape here in the UK, and any betting site that wants to compete simply has to offer it.
What is Cash Out?
Cash Out gives you greater control over your bets by allowing you to take a profit or reduce a loss on your bet before it has settled. For example, you might choose to cash out a football accumulator bet on 4 matches after the first 3 results have gone your way, and your suddenly not so confident about the 4th game which is a late kick-off, so you cash out, take the money and run.
Best Betting Sites for Cash Out - The Shortlist:
You can read on to see our full list of which bookies offer cash out and partial cash out, or if you're pressed for time here's our shortlist of the best betting sites for cash out straight off the bat:
bet365
BetVictor
betfair
Ladbrokes
betfred
Coral
Full Cash Out Bookie list:
What is Partial Cash Out?
More recently we've seen an expansion to cash out with many bookies now also offering "partial cash out", which means instead of cashing out everything, you can choose to take out part of your bet, and leave the other part running in the hope that you win. Not all bookmakers offer this, so check out our table below, where you will see exactly who will allow you to partial cash out your bets.
This is an advanced and interesting feature that bookmakers have developed, but it is also something that punters can use to give them the edge when betting. That is something you should always be looking for, so even if you don't normally cash out, it is a good idea to read about and understand this feature.
Partial Cash Out for a Free Bet
One way you can use partial cash out is to put yourself in a position where you don't lose any money. This means you will be giving yourself a free bet, and still having some of it running on your selection.
For example, if you have staked £10 and you are being offered a cash out amount of £20, you can partial cash out this bet to get your original stake back. To do this, select partial cash out, and cash out £10 to give you your money back. This will leave another part of your bet still running, so you have the chance to win more money, but after cashing out and taking your money back.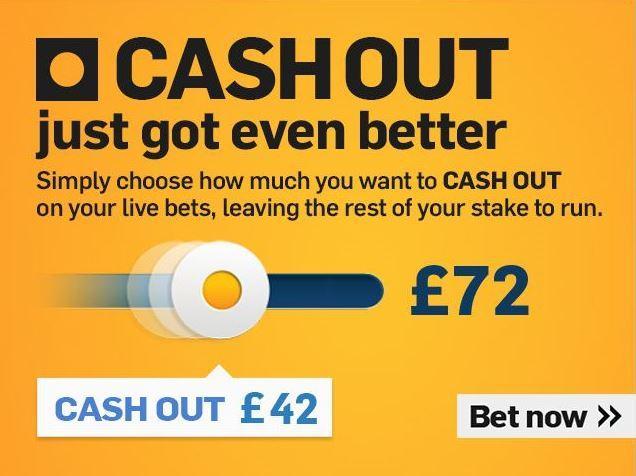 Using Partial Cash Out to Lock in Profit
If you want to guarantee yourself a profit, but you also want to keep part of your bet running then you can do this by using partial cash out with your bookmaker. This will give you the peace of mind that you have made a profit, and also the thrill of seeing your bet continue, and potentially win even more money.
For example, if you have staked £5 on your bet, and you are currently being offered £15 as the cash out, you can use this to put yourself in a great position. Use partial cash out to take out £8, leaving the rest of the bet to run and from here you will be in a great position. You will have made a profit on your bet, which is what you were looking to do at the start, and you also have the chance to make even more profit, because part of your bet is still running.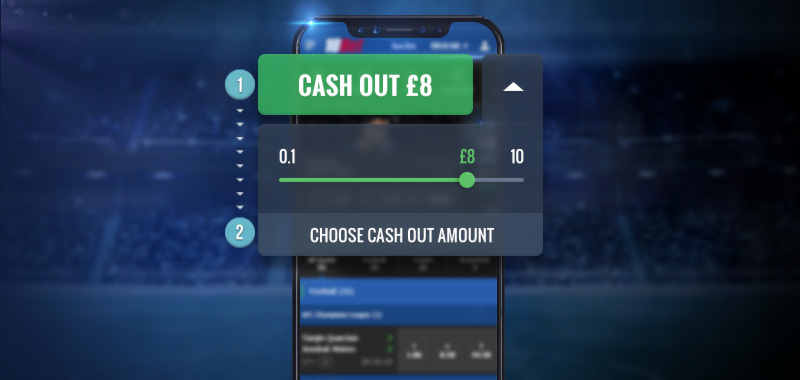 Who's the Best?
Any site offering Partial Cash Out is therefore a quality outfit and deserves credit, however the two betting sites who really stand out in this field are bet365 and betvictor.
Auto Cash Out
bet365 have taken their product a step further by introducing "Auto Cash Out", which enables you to set a threshold on your bet, and as soon as the cash out value reaches or exceeds this your bet will automatically be settled. Very handy and saves you constantly checking your cash out value while trying to watch the game!
Bank My Stake
BetVictor have enhanced their cash out function by adding a "Bank My Stake" feature, this allows you to partially cash out your bet to the value of your original stake, so whichever way the results go after that you can rest assured you'll either be quids in or break even.

---
You might also be interested in: