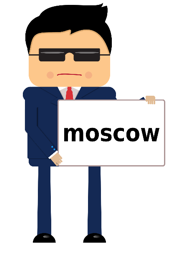 World Cup Group A Preview
World Cup group A is home to the hosts Russia, and they have been handed a draw against Uruguay, Egypt and Saudi Arabia. The will fancy their chances to get out of that group, although with the pressure of playing at home and the fact that they are not the force we have seen in the past, it wouldn't be a surprise to see them struggle here. Uruguay are favourites to take the group, with Russia second best, but can the host team live up to the lofty expectations placed on them?
Russia
Their qualification hopes depend on whether they can use their home advantage as a positive, or whether they will crack under the pressure. Expectation is mounting in Russia, but the team they have is not as good as Russian teams we have seen in the past. If this competition was played anywhere else, I'd be opposing Russia at every opportunity.
Uruguay
This Uruguay team is the best in the group for me, and I fully expect them to show that. They have enough about them to take care of their three opponents in this group, and can make the knockout stages. While defensively they are perhaps not the best, they have some attacking threats and will be good to watch throughout the tournament.
Egypt
The Egyptians will be hoping Mo Salah can continue his fantastic Liverpool form when he plays for them in the World Cup, and if he does they could be value to qualify from the group. They have shown up well in recent African qualifying games as well as the African Cup of Nations, and  cannot be discounted to take advantage of any slip up Russia should make.
Saudi Arabia
While Saudi Arabia are fancied to finish bottom of the group, they do have enough quality in their team to keep qualifying for events like this, it is very rare a big tournament goes by without seeing them. They look up against it here, and will be looking to keep things tight and pick up any points they can, although that will be tough for them.
Group A Bet
Uruguay look a good bet to win this group but if you are looking for value then add Egypt to finish second in the hope that they can take advantage of the pressure on the Russians.
Straight Forecast – 1st Uruguay 2nd Egypt (6/1 with 888Sport)
World Cup Betting Offer
Bet Stars World Cup Prediction
If you want to get involved with a prediction competition then head over to Bet Stars and sign up with them before the World Cup begins. Their World Cup prediction game requires you to predict what will happen in every game at the World Cup, from the group games all the way to the final. If you land the perfect prediction you will win £100 million, while there are other prizes for the overall winner and them from 2nd all the way down to 1000th, so check it out and take part before the action begins.
World Cup Group B Preview
Group B of the World Cup looks to be split into two, with two teams battling it out for top spot and two battling it out to avoid bottom. Spain and Portugal will be the two fighting it out at the top while Morocco and Iran will know their game is likely to decide who finishes bottom of the pile in this group. Spain have what it takes to go a long way in this tournament, but what about Portugal? Can they continue the success they had at Euro 2016, or was that a lucky tournament and are they going to struggle here?
Spain
The Spanish should with this group with the quality they have at their disposal. While they are not the force they have been over the past few years, they deserve to be where they are in the betting right now which is in the top five or six teams. They look solid enough to win Group B, and can take advantage of what looks like an over rated Portugal team.
Portugal
While Portugal are clearly good enough to get out of this group, I can't help but think they are over rated going into this tournament due to their Euro 2016 triumph. They were lucky in that tournament, and certainly weren't the best team in it, but found a way to grind out results. I don't think that will work for them here, they can get out of the group but go no further.
Morocco
Morocco will know their biggest game is the first they play against Iran, so preparation will be key for them ahead of the tournament. They have some ability, as we have seen from their African qualifying games and should Portugal really disappoint then they look the most likely to make a surprising appearance in the knockout round.
Iran
Things look tough for Iran here, and should they lose their opener to Morocco there is a good chance they will finish the tournament without a point on the board. The first game will be their focus, and the one they can get something from but should they not do that, their heads could drop and Spain and Portugal could beat them with ease.
Group B Bet
Portugal should have enough to get past the group stages, but they are over rated and I don't see them going any further than the last 16 stage this year.
Portugal to be eliminated at the last 16 stage – 11/8 with Bet Victor
World Cup Betting Offer
NetBet World Cup Prediction Game
If you think you can predict all of the results at the 2018 World Cup then check out the free to play NetBet prediction game. You could land yourself a whopping £1 million if you win, you need to be registered with NetBet and you can only enter once so take a look and start picking out the winners on this great game ahead of the action beginning in Russia.