La Liga Restart - Preview
---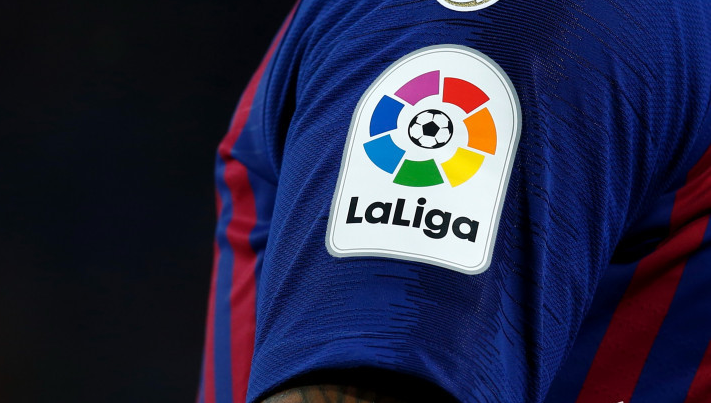 On Thursday June 11, La Liga will return to action, with a total of 11 games left for each club. Things are finely poised all around the league, but it is of course the title race that will take centre stage.
Barcelona currently lead Real Madrid by two points, both have the same amount of games left and there are no games remaining between the teams. This means Real Madrid will be relying on favours from elsewhere to have any chance of winning the title.
How Will the La Liga Title Race be Decided?
The best of those could come in the early stages, with Barcelona scheduled to play third-placed Sevilla on the 19th June.
Real Madrid will be hoping to pull themselves back into contention that weekend with a favour from Sevilla.
Looking at the opening weekend of play and both teams have games they should be winning to get them back in the best possible shape. Barcelona travel to face Mallorca on Saturday, who are currently in the relegation zone while Real Madrid host Eibar on Sunday, a team just outside of the relegation zone.

That should ease the big two back in before the hard slog begins.
The Battle at the Bottom
The bottom of the league has a fascinating look to it. Espanyol are in trouble and six points from safety, while Leganes are three points away. The best action may come in deciding the final spot though, with four points separating four teams down there.
Mallorca are currently in the bottom three, Celta Vigo are one point ahead of them just outside, then Eibar are a further point ahead while Valladolid round things off two points ahead of them and four ahead of Mallorca.
Celta Vigo seem too big to go down and are likely to battle out of it but the other three all need points. Eibar are not inside the bottom three yet but ended with just one win from their last seven before the break. They could be the team to go and will certainly come back with the most to prove out of these four.
Who Makes the Top Four?
Before the enforced break, despite being dark horses there was no stopping Real Sociedad. They were in fine form, winning four of their last five and the only team to beat them during that time was Barcelona.
Normally, they would fall outside of the top four but they have the chance to cling onto a spot and shock us all. The position they are in is great, but there is plenty of work to do, especially as Atletico Madrid are currently behind them.
If you are looking for an underdog to cheer on then Real Sociedad to stay inside the top four is certainly a shout. They aren't as big and fashionable as other Spanish clubs, but there is no doubting their quality.
La Liga Season Predictions
Eibar to be relegated @ 2/1 (bet365)
Real Sociedad to finish in the top four @ 2/1 (bet365)

Football Betting Offer:

2 Goals Ahead Early Payout Offer
If your looking for an offer to compliment your La Liga bets this week then look no further than this great promotion from bet365.
How does it work?
Place a bet on any Spanish Primera Liga match, and get your single bets paid out early if the team you've backed takes a 2 goal lead. Offer also applies to multiple bets where your selection will be marked as a winner.
BETTING OFFER
| Site | | Offer | Min First Deposit (£) | First Deposit To Get Max Bonus (£) | Max Free Bet/Bonus (£) | Bonus To Deposit Value % | |
| --- | --- | --- | --- | --- | --- | --- | --- |